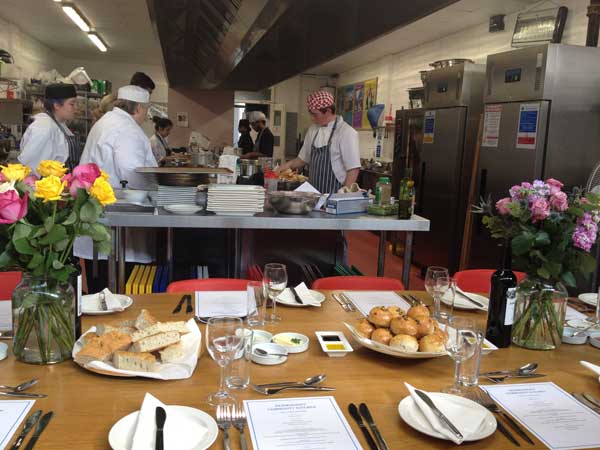 Bermondsey Community Kitchen Free Courses in The Blue
Bermondsey Community Kitchen provides the following qualifications:
City and Guilds 7131-03 Level 1 NVQ Certificate in Food Preparation and Cooking
City and Guilds 7132-08 Level 2 NVQ Diploma in Professional Cooker
The BCK training program differs from the traditional school format by providing smaller classes with more one to one work, less working hours and takes into account their personal and individual needs.
This gives students the personal attention they need to succeed, boosting their confidence and building their communication and life skills.
However the support does not end once students have qualified and the BCK training also helps them in gaining employment by focusing on building CV's, honing interview skills and providing work experience, work placements and supporting them into employment.
Click on the link to find out more and sign up for one of the Free courses
Posted in Community