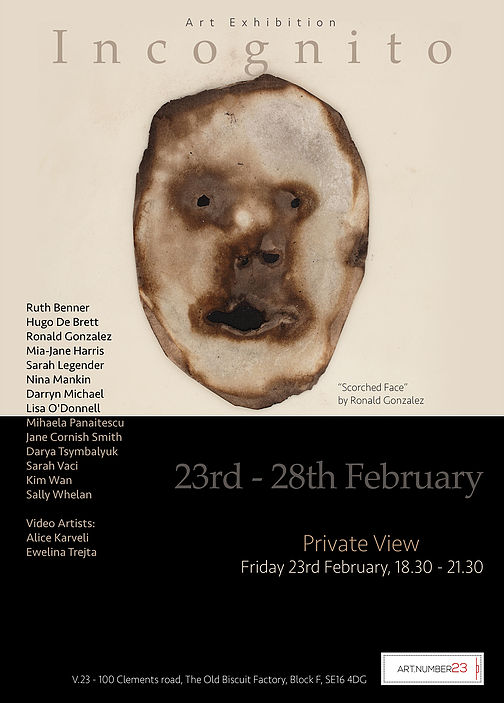 Art in The Blue – New exhibition at The Biscuit Factory
Art Number 23, a gallery
Artists:
Ruth Benner
Hugo De Brett
Ronald Gonzalez
Mia-Jane Harris
Sarah Legender
Nina Mankin
Darryn Michael
Lisa O'Donnell
Mihaela Panaitescu
Jane Cornish Smith
Darya Tsymbalyuk
Sarah Vaci
Kim Wan
Sally Whelan
​
​
Video Artists:
Alice Karveli
Ewelina Trejta
V.23 – The Old Biscuit Factory
Art Number 23 is a London-based organisation, mainly responsible for curating art exhibitions inside the U.K. and overseas. The aim is to create opportunities in order to encourage and support artists from all over the world to exhibit and promote their work.
Art Number 23 was founded in 2016, by the artist Constantine Anjulatos, and is being supported by several artists with a common mission: to create a global network of artists, curators, galleries and art enthusiasts, and organise art-related events where the participants can socialise, practise their skills, share their knowledge and exchange ideas.
Previous projects of Art Number 23 include exhibitions in NYC and Philadelphia (USA), Moscow (Russia), Berlin(Germany) and Athens (Greece).
Location
V.23 – The Old Biscuit Factory, 100 Clements Road, Block F, SE16 4DG
Posted in Events