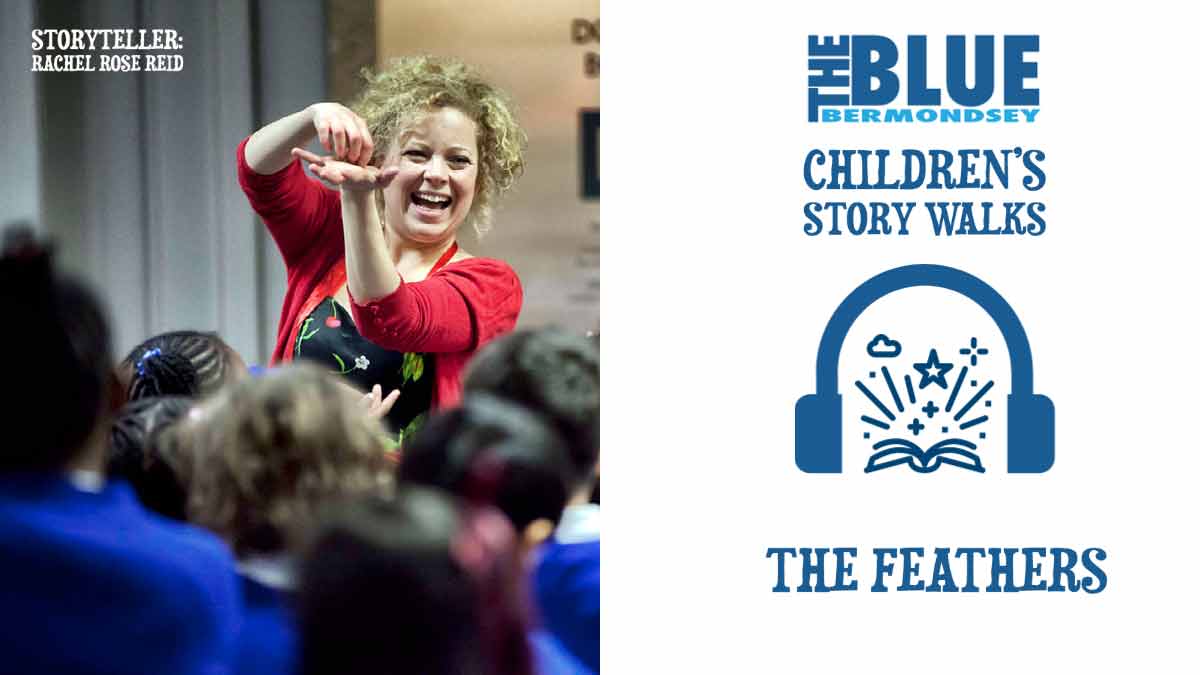 Blue Bermondsey Children's Story Walks: The Feathers
Blue Bermondsey asked our friends at London Dreamtime to create a series of very special Children's Story Walks for families to explore South Bermondsey. Together we approached Arts Council England with our idea and they liked it so much that they kindly provided funding. We hope you like them.
About this story
Listen to a very 'cheesey' story told by Rachel Rose Reid, a teller of traditional Jewish tales, that bridge the worlds of oral tradition and spoken word.
What is needed?
A mobile phone or table
Mobile internet if you want to play it directly from the website or download it to your phone or computer to play it later.
A map of the route and optional activity sheet, both available to download below.
Tip: Get together with other parents to create your own storytelling family outing or play indoors and feed the children's imagination.
How to follow the story?
Use the map to find your first location
Press the button below to play the story or download the track onto your device
Listen to the narrator who will tell you when it is time to move to the next location.
Use the map below to find other locations.
Good to know
The route follows pedestrian routes whenever it is possible. Please be aware of upcoming traffic when crossing roads.
We appreciate your feedback for future storytelling walks.
Have you got a bluetooth speaker? Take it you to enhance the experience.
Planning to use the activity sheets? Take some crayons and take a break in The Blue Market or one of the eateries in the area so children can relive their walk.
And this story goes…
Are you ready? It's time to find a nice spot in the historic Thorburn Square and find out how a a simple pillow helped a little girl called Rivkah, educate a loose tongued friend.
Listen to the instructions of the narrator and follow the trail to let the story unfold.
Locations
St Annes Thornburn Square,
Linsey Street
Longley Street by the garages,
Alexis St Playgroun

Posted in Community, Events