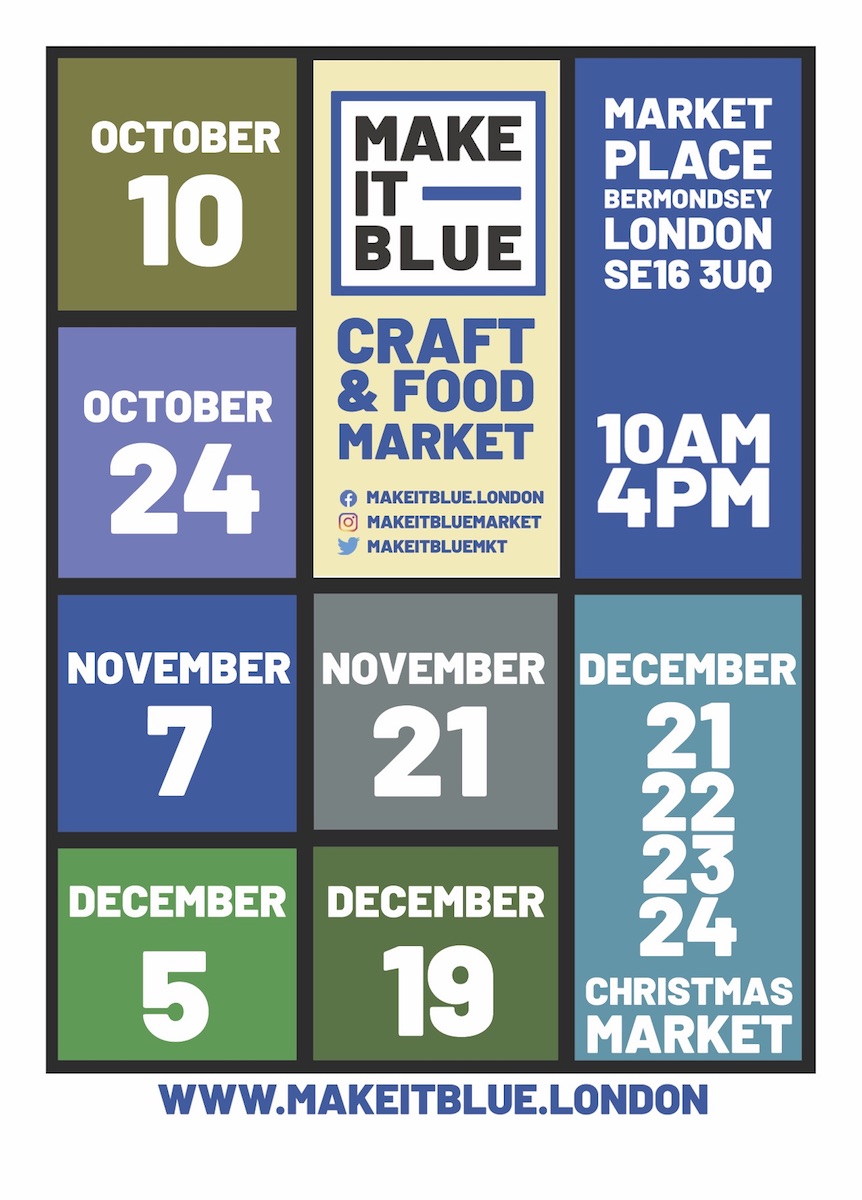 Support Make It Blue Craft and Food Market
We are pleased to announce the return of Make It Craft and Food Market with the launch of Make It Blue Start Up programme and the support of other established traders.
Starting up as trader
Big Local Works and UnLtd are working together with the support of Blue Bermondsey BID to give opportunities to new traders to gain funding and key business support as part of the Make It Blue Start Up programme.
During the next ten markets, these traders will get free training on different aspects of how to run their stall and business.
Many of these traders will trade for first time while other will gain more confidence and knowledge to run a successful stall in The Blue
Make It Blue Craft and Food
Alongside the start-up stalls, Make It Blue is bringing the best of fashion, food and craft to Market Place with recognised and established traders to support this fantastic project.
We need your support
We all know how difficult a start can be and we'd like you to come and visit the market and meet the traders. Your custom and support are essential if the market is to succeed. From jewellery to baby clothes, patisserie, home decor or facemasks, Make It Blue aims to bring quality products while supporting the community.
Upcoming market dates in 2020
Saturdays from 10am to 4pm / Market Place, London SE16 3UQ
10th & 24th October
7th & 21st November
5th & 19th December
Christmas Market: 21st, 22nd, 23rd & 24th December
Make It Blue social media
Location
Market Place Bermondsey London, SE16 3UQ
Posted in Events