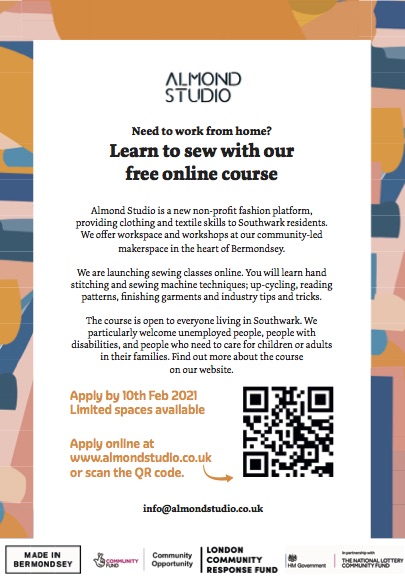 Learn to sew with a free online course run by Almond Studio
Almond Studio is a new non-profit fashion platform, providing clothing and textile skills to Southwark residents. They offer workspace and workshops at their community-led makerspace in the heart of Bermondsey.
Almond Studio are launching their sewing classes online. You will learn hand stitching and sewing machine techniques; up-cycling, reading patterns, finishing garments and industry tips and tricks.
The course is open to everyone living in Southwark and particularly welcome unemployed people, people with disabilities, and people who need to care for children or adults in their families.
Find out more about the course on their website
Posted in Community, Made in Bermondsey