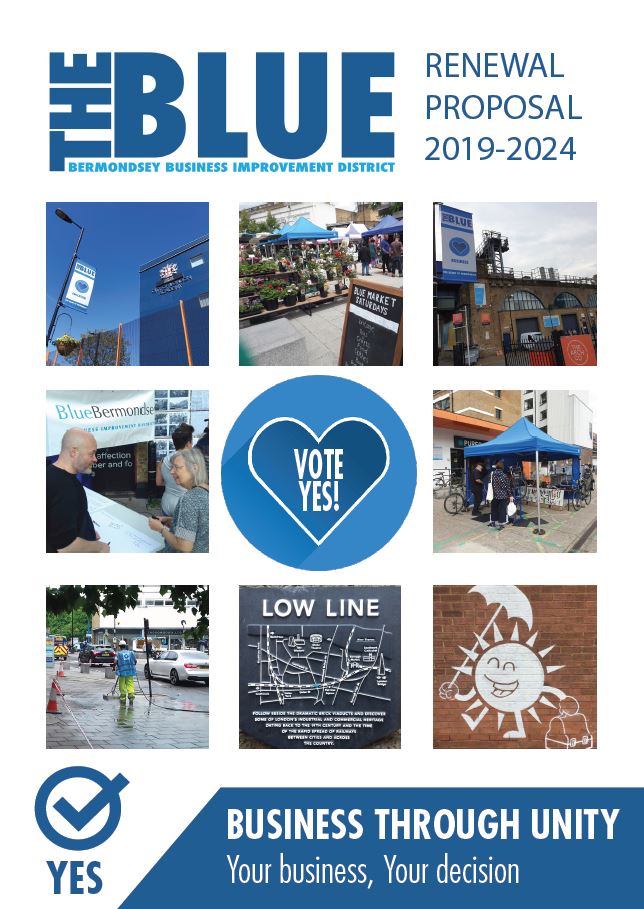 Blue Bermondsey BID Reballot Now On
Our first 5 year term is reaching it's conclusion, businesses have received their ballot (voting) papers and we are asking for a YES vote, so that we can continue to be the representative voice for local business. Blue Bermondsey BID is a key partner in gaining 2m from the Mayor of London's Good Growth Fund for regeneration of the Blue. A YES vote will ensure that Blue Bermondsey businesses are involved and play an active role in it's delivery.
We are run by local business people for the benefit of local businesses who are working together with all local stakeholders to help make 'The Blue' an even better place to be part of.
DEADLINE TO VOTE IS THURSDAY 11th JULY AT 5PM
IF YOU HAVE NOT RECEIVED YOUR BALLOT PAPER, PLEASE CONTACT US ON
info (at) bluebermondsey.co.uk
Posted in BID News