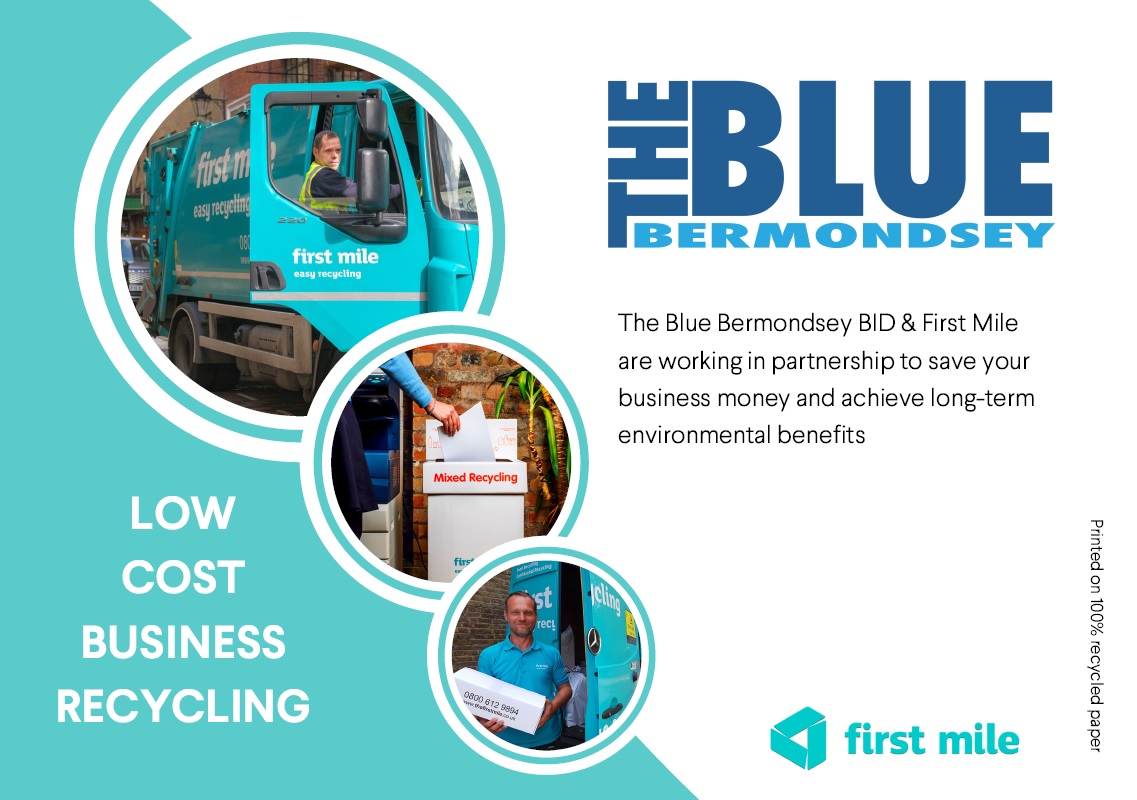 Special Offer to BID Businesses
Until 31st March 2020, Blue Bermondsey are offering a free WEEE (waste electrical and electronic equipment) collection for members. First Mile, in partnership with The Blue Bermondsey, will collect up to 25kg of WEEE from businesses. 
Items could include – small appliances, IT equipment, laptops, keyboards, computers, wires, cables and plugs.
We can't collect anything hazardous, including: toners/cartridges, light bulbs, batteries, or fridges.
For more information, or to book in your free collection, please email Hannah.goldsmith@thefirstmile.co.uk.
Last day for WEEE collections – 31st March 2020.
Posted in Uncategorised