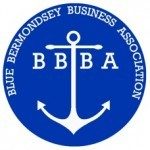 We've Come a Long Way
The roots of Blue Bermondsey BID are founded on the efforts of a small group of voluntary business representatives who campaigned for many years to bring improvements to the area. In 2008 the group became officially constituted as the Blue Bermondsey Business Association (BBBA) which then evolved into Blue Bermondsey BID, after a yes vote at ballot in 2014.
A Further Five Year Term
In July 2019 Blue Bermondsey BID went to reballot and local businesses endorsed our work with majority yes vote to our proposals for a further five-year term. We aim to build on the achievements of our first term and deliver on our long term aspirations for the area. Our focus will be on four specific sectors of operation to create a better location to do business and a valid destination for new visitors, whilst strengthening our links with the local community and existing partnerships, to create new opportunities.
THANKS To Our Member Businesses
The levy contribution from our local member businesses has made everything possible, enabling innumerable pipeline and existing initiatives for the long term benefit of the Blue. You can discover more by searching through this website. However we would like to highlight in this post, three major projects that will bring sustained economic growth and environmental benefits to the Blue in the future.
The Blue Regeneration Programme
A community campaign led by Blue Bermondsey BID, secured £2m of capital funding from the Mayor of London's LEAP Good Growth Fund. This project will lay the foundations for the revitalisation and rebirth of the Blue with the main focus on the Market place by installing new infrastructure to enable the growth and future sustainability of the market as the hub of the town centre. To compliment this new walking routes, connections, signage and greening will encourage more interest and investment to the Blue.
The Low Line
The Low Line will be a new walking destination for London along the length of the railway arches from Bankside to Bermondsey. We partnered with our neighbouring BIDs, Team London Bridge and Better Bankside to successfully apply for £1m of funding from the Mayor of London for our 'Crossing the Line' project. Initiatives in the Blue are planned to include invigoration of decaying arches in Blue Anchor lane, events and cultural appropriations.
The Blue Market
We secured funding from Southwark Council to support new test pilot markets and events. This has helped to provide a full programme of summer events in addition to Bermondsey Folk Festival and Blue Christmas; the two major calendar events established by Blue Bermondsey BID.
The funding has also help start new monthly Craft and Latino markets at the Blue. Additional funding from NatWest Skills and Opportunities fund award has helped provide training and support for the new market stall holders starting their business. We have also featured occasional Pop Up markets in collaboration with local schools and organisations.
2020 – New Year, Renewed Commitment
Our commitments to BID members and local community continues as strong as ever and we look forward to 2020 to carry on working with everyone to help make our Blue an even better, more prosperous place for all.
Posted in Business News