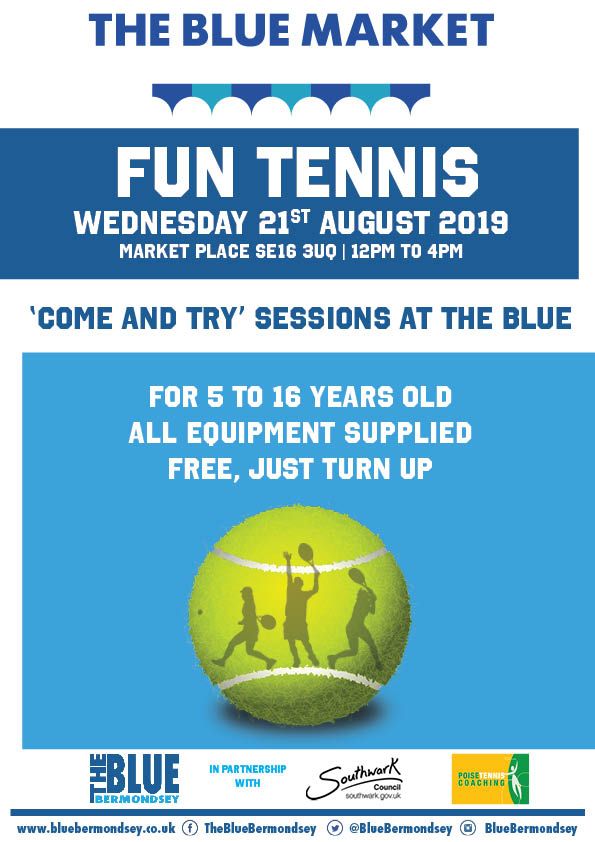 Fun Tennis For Young People In The Blue Market
On Wednesday, 21st August 2019 from 12pm to 4pm, young people 5 to 16 years old can join us for a free fun tennis day at The Blue Market.
Whatever your skills or age, this is tennis for all in the heart of Bermondsey. No booking, just turn up, take a racket and have a go with the help of Poise Tennis Coaching.
Poise Tennis Coaching is a local organisation whose main objective is to build confidence and character in young people using tennis as a vehicle. We work in schools, youth centres and public spaces within the London Borough of Southwark. They held a previous event in The Blue back in April as part of our St George's celebrations. Now you can enjoy the same fun again
This is event is sponsored by London Borough of Southwark and the Blue Bermondsey BID as part of our partnership to support sports in the community.
Posted in Events