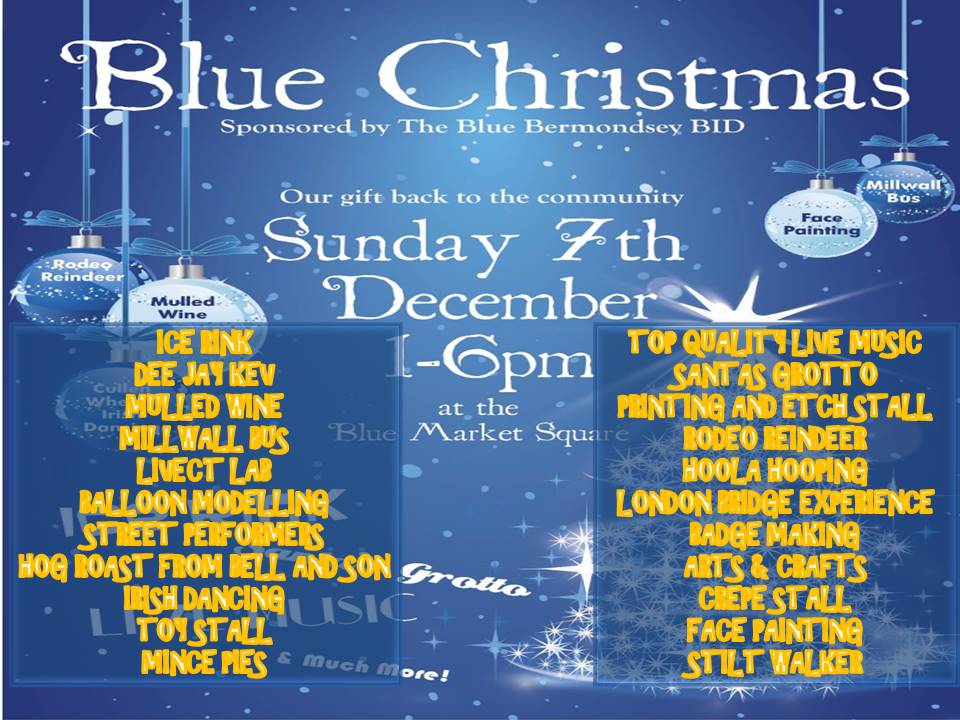 Blue Christmas and lights
The traders in the area have always got together to put on a small Christmas event but now with the support of the wider business community via the Blue Bermondsey BID, we are pleased to bring to the community Blue Christmas. The event has been organised by the BID board with support from Tammy Goddard and the Southwark News team.
We have managed to get sponsorship from Grosvenor, St Annes, St James and City Hope churches, SPM Print, and most crucially the local businesses who voted for the BID. So thanks to all of you. apologies if I have neglected to mention you here. The BID has contributed towards the event and we are anticipating a great day and will let all in attendance know that the businesses through the BID are sponsoring and the driving force behind this great event.
Extra thanks to Kate from Grosvenor the inspiration behind the fantastic illuminated sign above the market.
The event takes place on Sunday 7th 1.00pm-6.00pm.
Posted in Events