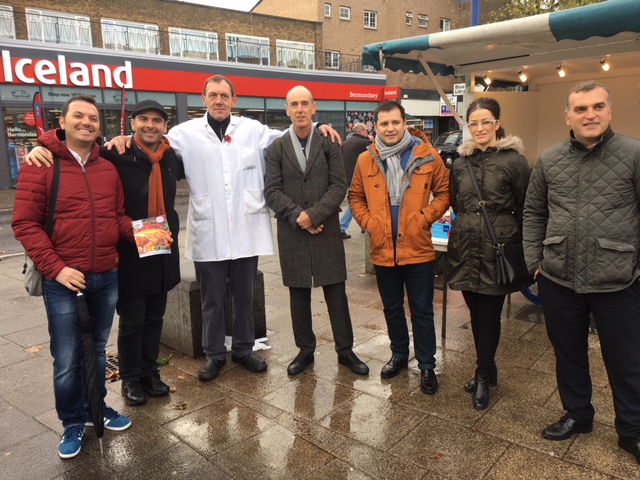 Albanian BID Team Visit The Blue
Blue Bermondsey BID was very proud to be visited by leaders of the Albanian BID development team in the Blue market on Friday 10th November.
The visit was organised by Peter Williams Chief Executive of Better Bankside BID and Russell Dryden Blue Bermondsey BID manager, who is also the local fishmonger. Peter has been working closely with the Albanian American development foundation in helping to establish a group of five pilot BIDs in major cities across Albanian to build economic development, promote culture and encourage more tourism.
Project manager of the Albanian group – Arben Zibri – specifically requested to visit the Blue because he felt "the area had far more in common with the Albanian BID vision" than London's larger more corporate BIDs. Also on hand to give a warm welcome were Cllr Sunny Lambe and Simon Bell of Bell and Sons butchers who joined the party for a walkabout of the Blue and helped answer the many questions posed by the visitors, who incidentally spoke very good English and invited Blue Bermondsey for an exchange visit to Albania in the future.
Posted in BID News