REMAR UK furniture and charity shop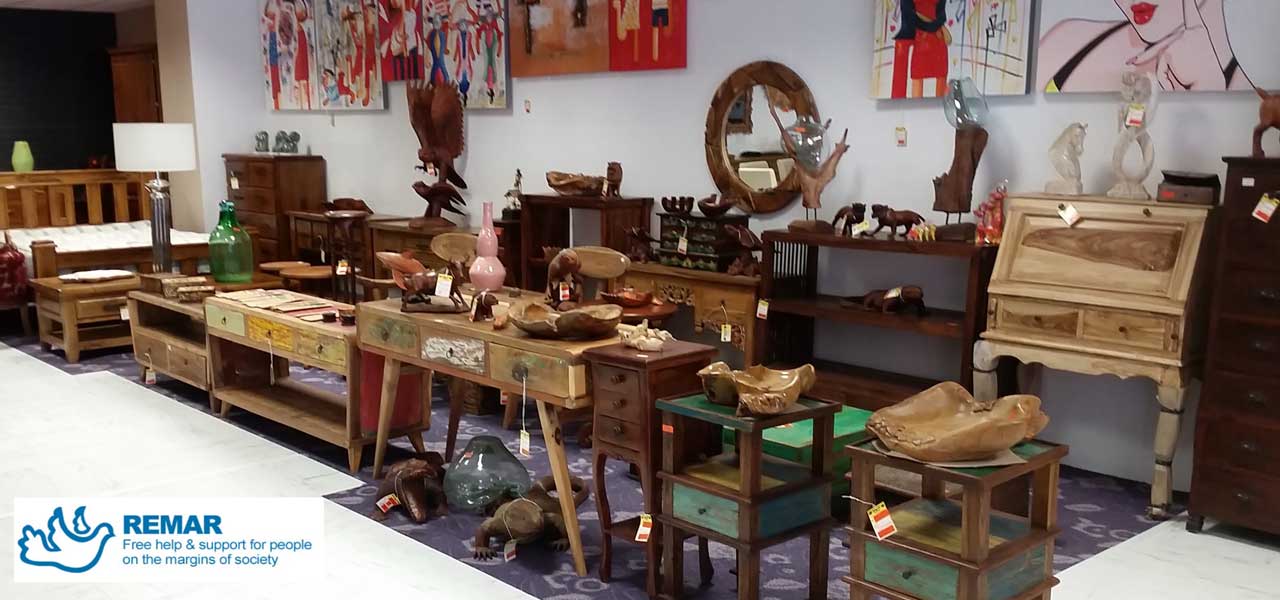 Did you know that when you buy from one of our shops you are investing in our work to fight against poverty and helping finance our outreach and support to socially excluded people all across the UK?
We are no ordinary second-hand charity shop. Apart from offering a whole range of second-hand furniture items from quirky finds to the most practical items, we sell new items for home-ware at the most affordable prices; new sofas, new mattresses, new bedroom suites and  much more.
Also, we offer an extensive and diverse range of new furniture in all styles and for all tastes. Rich quality woods in attractive modern designs and skilfully handcrafted furniture in more traditional styles. Come and see for yourself.
Our customers often tell us that they are pleased to find such original and unique pieces!
Amongst our extensive range of furniture we have beautiful garden furniture in Root Wood and a stunning collection Teak Wood  furniture from Indonesia including mirrors, tables, wardrobes, chest of drawers, bedside tables and four poster beds.
SERVICES
Collections
Home delivery