Cantinho da Maya PitDog Goiano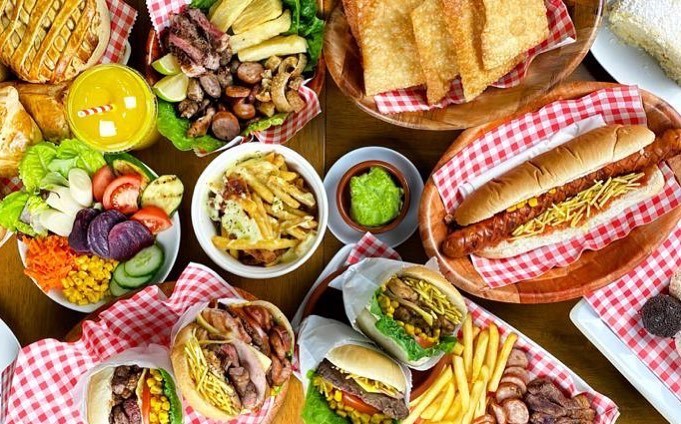 Maya's Pit Pit Dog was created in 2014 through a big dream of Maya's child and with hard work, together with her partner and right arm Dimitri Glasgow got here on this new walk! Cantinho da Maya goes far beyond the concept of just making money, and a lot of love deposited in every detail, it is the satisfaction of seeing on the faces of our customers leave satisfied.
Cantinho da Maya has evolved over the years, but we remain true to our founding vision – a community restaurant – a place where people of all ages would feel welcome – a suitable place for a business lunch, a first meeting or a celebration. The Goiano snacks and the best snacks in the world, we place all our love in each preparation of our fresh, homemade products, and with all the care in the world for our customers, to know that in addition to the flavour, we care about the well-being of each one!
Our Specialties
Açaí Bowl with Fruits: Acaí bowl made of frozen acaí palm fruit that is pureed and served as a smoothie in a bowl with a selection of fruits.
X-Burgers: Our signature burger served on a soft white bun, hamburger (homemade), sausage, chicken, ham, mozzarella cheese, bacon, egg, tomato, corn, lettuce, and crispy shoestring potato chips.
Brigadeiro: Brazilian sweet made of chocolate and condensed milk covered in chocolate sprinkles.
Book a table here