We are a Business Improvement District (BID)
Blue Bermondsey BID was founded by a small group of passionate local business owners after many years of research and development of our first term BID proposals, which received a resounding yes vote at our first ballot of businesses in July 2014.
In October 2019 we began a second term serving our businesses after a successful renewal ballot and strengthened our position as prominent local stakeholder organisation, with a solid reputation of delivering countless initiatives that have brought about real positive change. We have played a major role in improving the look and feel of the Blue and raising the area profile and bringing substantial external funding. Most notably we led a community campaign that was successful in securing £2m of capital funding from the Mayor of London's Good Growth Fund for the 'Made In Bermondsey' regeneration Project, centred on the rejuvenation of the Market Place.
The Blue now has a unique and inviting community hub at its heart which has been transformed into not just a place for trade and traders but a socially important public space hosting a diverse programme of events and activities for people to celebrate, learn, and socialise, with the potential to become a crucial economic driver for the area as a whole in the future.
Blue Bermondsey is the unified voice of local business and has clearly demonstrated that the collective voice of local business working in partnership and collaboration can develop and deliver and lead on a coherent long term vision and strategy to make the Blue better, bring in substantial external funding and encourage further investment to supplement the BID Levy.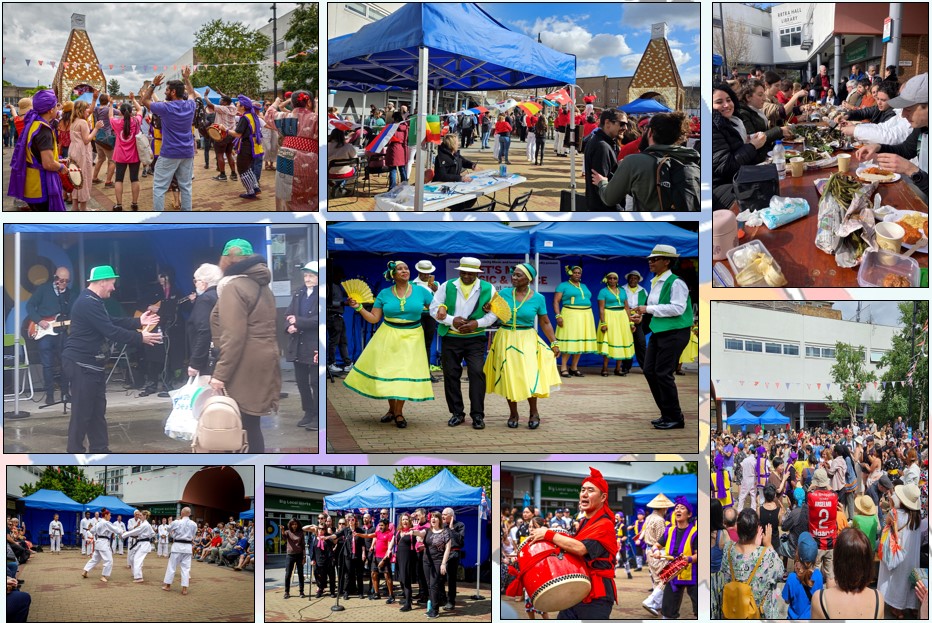 The Blue Bermondsey board is made up of BID levy payers who work with the BID manager to oversee the development and delivery of services and initiatives. All board members are voluntary.
All services we provide are in addition to those provided by the Southwark Council. This is set out in a binding baseline agreement.
Our Operating Principles
– We are owned and led by BID-member businesses in Blue Bermondsey
– Our members are eligible to join the board or one of our project groups
– We are a not-for-profit company, as enshrined in our articles of association
– We deliver services that are in addition to services provided by the Council
– We are financially transparent, publishing annual reports and running AGM's for our members
– We supplement levy income with additional funding from external sources.
– We will communicate and engage with members and adapt to changing needs.
– We recognise that we exist as part of a wider community
– We place importance on engaging with the community, including residents and local stakeholders
Governance of a BID is ultimately regulated by the Business Improvement District (BID) Regulations (2004) and at a local level by an Operating Agreement with Southwark Council.
---
If you are a business paying the Blue Bermondsey BID levy you are in affect a member.
If you would like to be involved in any way, we'd love to hear from you.
Send us an email to: